Welcome to Ark Samyak
Ark Samyak is one of the most premium residential gated communities in Bachupally, Hyderabad that's strategically located, luxuriously designed, prestigiously rated, affordably priced and abundantly accessorised. Also, it's planned, built, safety proofed and customised in a way that makes it completely kid-friendly!
RERA approved
10 floors high striking twin towers with 160 elegant residences starting at ₹69,85,000 spread across 1.9 acres.
2 BHK Flats in Bachupally (1315 sq. ft & 1400 sq. ft)
3 BHK Flats in Bachupally (1550 sq. ft, 1635 sq. ft, 1640 sq. ft & 1760 sq. ft)
Why Choose Ark Samyak?
Premium Construction
Quality
Choose your home from 6 apartment
options as per their configuration
| Type | Carpet Area |
| --- | --- |
| 2 BHK | 1315 sq. ft |
| 2.5 BHK | 1400 sq. ft |
| 3 BHK | 1550 sq. ft |
| 3 BHK | 1635 sq. ft |
| 3 BHK | 1640 sq. ft |
| 3 BHK | 1760 sq. ft |
Floor Plans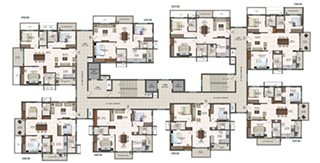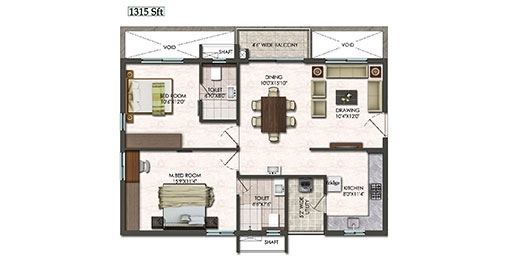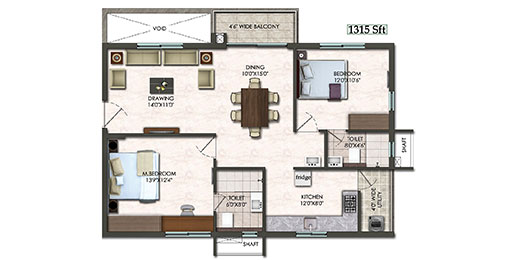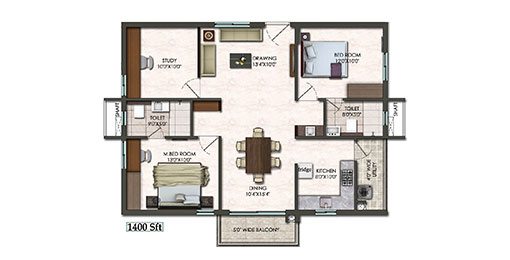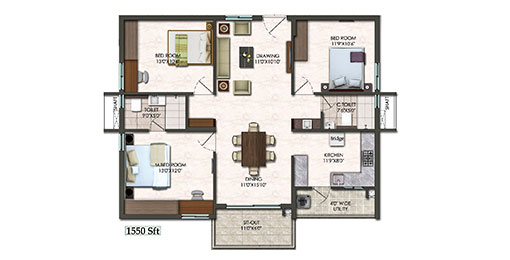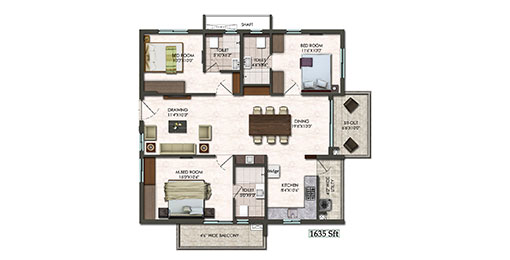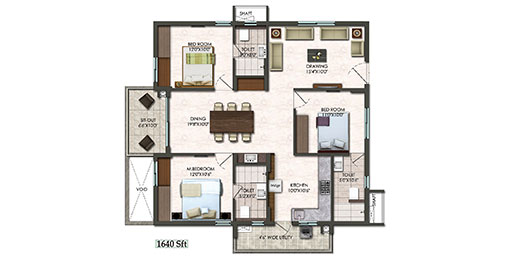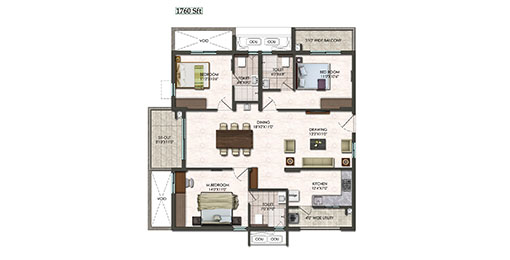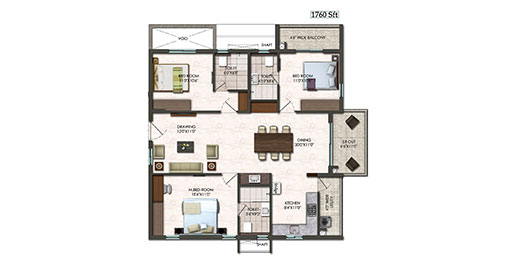 Site Layout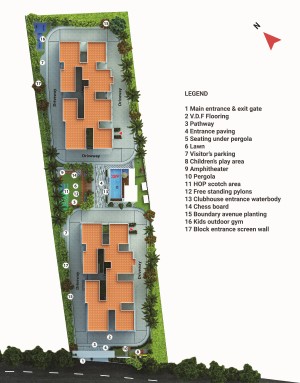 A blissful community built amidst the kids-friendly neighbourhood!
Smart Kidz Play School
I Play I Learn
Firstcry Intellitots Playschool and Daycare
Silver Oaks International School
Oakridge International School
Delhi Public School
VNR Vignana Jyothi Institute of Engineering & Technology
Relief Hospital
SLG Hospital
Features that make Ark Samyak 100% safe for kids!
Walls with rounded corners

Rooftop swimming pool

Swimming pool alarm

Sensor-based lights

Safety Sockets

Kids Activity Zone
Ample ventilation

Vinyl Flooring

Wipeable walls

Kid-friendly flooring

Gaming Landscape
About Ark Group
The Ark Group's enormous industrial projects, great residential spaces, and commitment to consistently providing a mesmerizing experience are evidence of its versatile expertise. We have led the infrastructure development industry with its remarkable craftsmanship, distinctive design language, and meaningful solutions during its 33+ years of history and presence in Hyderabad and Bengaluru. Our work for TATA Boeing, Mahindra CIE, Schneider Electric, the Department of Atomic Energy, the Greater Hyderabad Municipal Corporation, and others is a testament to our dedication to creating mesmerizing buildings for commercial, public, and residential projects.
Bachupally, Hyderabad, Telangana
Affiliated Banks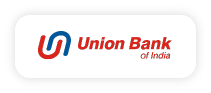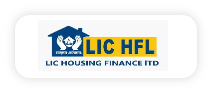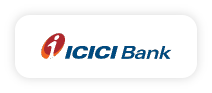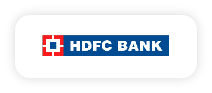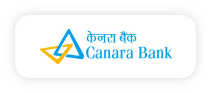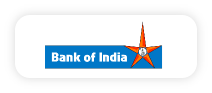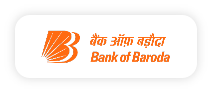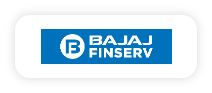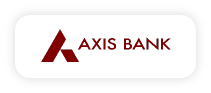 FAQs
Ark Samyak is located in Bachupally, Hyderabad, India which is primarily located with prestigious Schools, Academic Institutions and Hospitals within close proximity.
Ark Samyak consists of luxurious:
2 BHK Apartments (1315 sq. ft) conveniently designed for smaller families.
2 BHK Apartments (1400 sq. ft) with an extended study room that makes working from home so much easier.
3 BHK Apartments (1550 sq. ft) strategically & aesthetically designed for bigger families.
3 BHK Apartments (1635 sq. ft) exquisitely designed to suit your lavish lifestyle.
3 BHK Apartments (1640 sq. ft & 1760 sq. ft) with a mesmerising view of the city.
Some amenities that make Ark Samyak perfect for you and your family are:
Rooftop swimming pool
Gaming Landscape
Lawn
Clubhouse
Indoor & outdoor gym
Kid's Indoor & outdoor gym
Children's play area
Ample ventilation
Sensor-based lights
Water Efficient Plumbing fixtures
100% power backup
Clubhouse
Amphitheatre
Visitor's parking
Lobby
Waiting lounge
EV charging station
Banquet Hall
Yoga & Aerobics Room
Indoor Games Room
Ark Samyak is a kid-friendly gated community as it comprises dedicated kid-Friendly Spaces designed from the ground up to spur mental growth with additional emphasis on safety and amusement. Additionally, there are other kid-friendly amenities such as a safe electric socket, rounded wall edges and a vinyl floor to ensure safety. Also, every Kids' bedroom and bathroom in these flats in Bachupally are equipped with smart motion sensors.
Ark Samyak has homes that are promised to align with the vision of your dream home!
Live lavish, comfortable and safe in a community with homes that have it all:
Affordability
2, 2.5 & 3 BHK Apartments in Bachupally starting at ₹69,85,000.
Prime location
It is one of the finest gated communities in Bachupally with prestigious schools, malls, hospitals and corporate offices nearby.
Kid-friendly


Customised for kids' optimal mental & physical development.
Safe electric socket, rounded wall edges and a vinyl floor to ensure safety.
Kids' bedrooms and bathrooms are equipped with smart motion sensors.

World-class amenities


Grand Clubhouse
Rooftop swimming pool
EV charging station
Children's play area etc.
Are you ready to move into Ark Samyak?
Fill in the form to know more!